print
Patients afflicted with Postural Orthostatic Tachycardia Syndrome / POTS, Neurocardiogenic Syncope / NCS and other conditions related to autonomic dysfunction need your help with spreading awareness! Be a part of the solution - RAISE AWARENESS!


The color that represents dysautonomia


Red is the color that represents the heart conditions and dysautonomia! Print your paper version of our awareness ribbon today!
Order your Red Ribbon DYNA Car Magnets
(Click to enlarge image)
Display our mini car magnets on your car, refrigerator, front door etc.!  Order just one for yourself or multiple ones to share with friends and relatives.  They even look adorable tied on presents!
Order via the DYNA product order form. (See below)
DYNA product order form
To order DYNA products, please fill out a DYNA Product Order Form.
Dysautonomia awareness bracelets only
To order our awareness bracelets alone, please print out and complete the Awareness Bracelet Order Form.
Display DYNA's Awareness Signs
Click here to download the Dysautonomia Awareness Sign (PDF)
You can print this PDF from home in letter size format for display on public bulletin boards, doctors' offices, etc. OR provide the PDF to your local printer for printing as a 24" x 24" yard sign on appropriate weather proof material and just attach it to a yard stake at your location.
Place our Awareness Sign in your yard to help promote community support and understanding. Ask friends and relatives to display in their yard to help spread awareness. Display at your own business and request display at your local places of patronage.
Click here to download the Dysautonomia Awareness Sign for doctors' offices. 
Ask your doctor to display this sign in his or her office to help spread awareness for dysautonomia conditions.
Remember awareness leads to others being diagnosed sooner.  By promoting awareness you are helping others!
Note: Be sure to seek permission before placing in public areas.
Download your awareness ribbon
Download one of our Dysautonomia Awareness Ribbons below. Right-click on the image and choose "Save Image As…" or "Save Picture As…" and choose a location on your computer to save the image.
Tape it to your notebook, place it inside your car/house/office window! Put it in your email signatures! 
Feel free to go to your local craft store and create ribbons for all your friends using the color red!  Give out your ribbons with our Awareness Post Cards to help explain dysautonomia.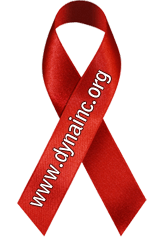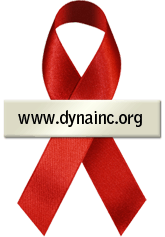 Awareness is the answer! Contact our office or click here for suggestions for holding your own dysautonomia awareness campaign.